Much like everything else in the cannabis industry, packaging remains an arduous area. Despite the difficulties, Jack Grover created packaging specifically tailored for the unique physiology of the plant. And it was all inspired by his brother's battle with cerebral palsy. 
Grover founded Grove Bags in March 2016, which utilizes proprietary TerpLoc technology to create the perfect climate for cannabis preservation. This technology takes into account the sensitivity of trichomes and the positive effects they have on medical cannabis patients.
What is TerpLoc Technology?
"TerpLoc is a type of special class of flexible packaging film technology called modified atmospheric packaging or MAP films," Grover says. "TerpLoc is tailor-engineered based on our extensive research and testing, aiming to create the optimal gas mixture and microclimate required for the curing and extended supply chain viability of cannabis."
TerpLoc functions as an anti-static, anti-microbial and UV light-blocking material, utilizing the plant's own moisture content and off-gassing to maintain a 58-62% relative humidity within a 98% hydrogen/nitrogen and 2% oxygen environment.
To put it in perspective, Grover suggests thinking about those fresh-cut and washed bags of salad in a grocery store. They remain fresh and crisp for a week because they continuously exchange gasses to stabilize internal conditions for maximum shelf life and safety. TerpLoc operates on a similar principle.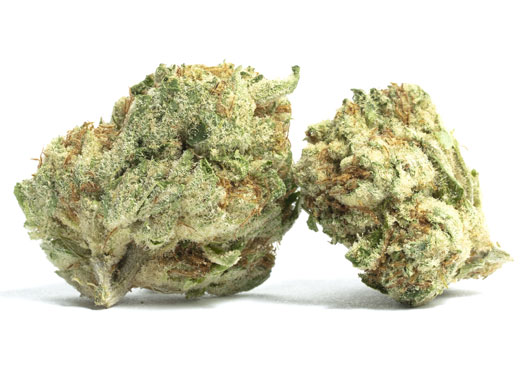 Terpenes Are Essential for Preserving Cannabis Synergy
Terpenes, the organic compounds responsible for the taste, smell, and therapeutic properties of cannabis, are essential for maintaining cannabis synergy. They are the main factor that influences the expression of different plant profiles. Grove Bags create and maintain the perfect cannabis climate to minimize evaporation and oxidation, ensuring maximum retention of terpenes and preservation of the benefits of cannabis synergy.
Complications With Cannabis Packaging
According to Grover, the complications were numerous while developing Grove Bags. From supply chain difficulties to intense competition and the challenge of keeping up with strict and ever-changing regulations, the cannabis packaging industry demands constant proactive management in order to be successful.
In order for brands to flourish, Grover says operational efficiency and supply chain supremacy will continue to be crucial for operators seeking a competitive edge. Speed to market, flexibility and responsiveness will set successful brands apart.
We are already witnessing significant legislative and industry standards to help improve cannabis packaging. For example, the FTC and FDA have been cracking down on deceptive packaging, sending cease and desist letters to brands whose packaging mimicked the look of candy and snack brands popular with children. However, Grover says the major challenge right now is the lack of cohesion across states, which poses a significant hurdle for enterprising multi-state operators and brands.
Until there is more uniformity with cannabis packaging guidelines, Grove Bags continues its commitment to manufacturing products that keep marijuana as fresh as possible.